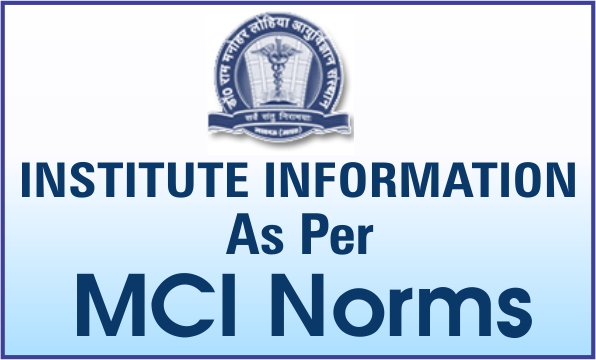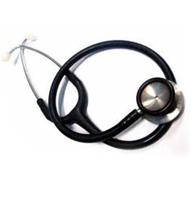 Pharmacovigilance Committee
Preamble:

It is mandatory for every medical college in India to have a Pharmacovigilance committee, as per regulations of Medical Council of India, 2010. Therefore, the Pharmacovigilance committee of Dr RMLIMS has been appointed.



Goal:

The broad goal of the committee will be to generate awareness about the need of identifying and reporting of Adverse Drug Reactions (ADR), amongst all sections of health care providers (doctors, consultants, nurses, pharmacists, post graduates and undergraduate students, service providers etc) of Dr RMLIMS and to pick up and identify ADR occurring in patients admitted the institute and report the same to the appropriate authorities.



Objectives:



To generate awareness about ADRs among health care providers and students of the institute, by different activities.
To pick up ADRs occurring in the patients admitted Institute and report the same to appropriate authorities.
To carry out causality analysis of ADRs if any.
To undertake scientific and research activities pertaining to ADRs.
To make efforts to minimize the chances of ADR and thereby make drug therapy safer and rational.
To take up activities to strengthen the ongoing National Pharmacovigilance programme.



Scope of the Committee:

The committee shall meet once in 2-3 months. The committee shall be responsible for planning, implementing and monitoring of various activities of the Pharmacovigilance committee. They will also work as mentors and facilitators.



Roles:



Chairman:


The chairman will chair and conduct all meetings and will function as administrative head of the committee.

Convener:


The convener shall be responsible for arranging meetings and conducting activities with help of member secretary

Member Secretary:


The member secretary will play the pivotal role and shall undertake following activities to help the task of the convener:

Prepare agenda of the meetings and send in advance to members.
Arrange for the meetings, write minutes, circulate and document the same.
Organize the awareness generation programmes.
Coordinate the ADR collection and reporting to the appropriate authorities.
Carry out causality assessment.
Coordinate the research activities.
Carry out any other task assigned by the committee.



Members:


Members will primarily work as subject experts and will also do the mentoring of young faculty / resident doctors / students in the area of ADR. They will give suggestions for better and effective functioning of the committee and shall work as facilitators.



Role of the Pharmacist:

A description of the responsibilities and interactionsof pharmacists, physicians, nurses and other health professionals in the ADR program.
Use of the ADR program for educational purposes.
Development, maintenance, and evaluation of ADRrecords within the organization.
The organizational dissemination and use of informationobtained through the ADR program.
Reporting of serious ADRs to Committee.
Publication and presentation of important ADRs to the committee.



Members of Pharmacovigilance Committee
| | | |
| --- | --- | --- |
| S.No. | Name/Representative | Designation |
| 1 | Dr Mukul Misra, Dean,Dept of Cardiology | Chairman |
| 2 | Dr Atul Jain, Professor and Head, Dept of Pharmacology | Coordinator |
| 3 | Dr A K Thacker, Professor and Head, Dept of Neurology | Member Causality |
| 4 | Dr P S Singh, Professor and Head, Dept of Medicine | Member |
| 5 | Dr Subrat Chandra, Medical Superintendent | Member |
| 6 | Dr Manodeep Sen, Professor (Junior Grade), Dept of Microbiology | Nodal Officer |
| 7 | Dr A K Singh, Professor (Junior Grade), Dept of Neurology | Member |
| 8 | Dr Deepak Kumar Singh, Professor (Junior Grade), Dept of Neurosurgery | Member |
| 9 | Dr Madhup Rastogi, Professor (Junior Grade) and Head, Radiation Oncology | Member |
| 10 | Dr Arpita Singh, Associate Professor, Dept of Pharmacology | Assistant Nodal Officer |
| 11 | Dr Prashant Verma, Associate Professor, Dept of Gastromedicine | Member |
| 12 | Mrs Suman Singh, Chief Nursing Officer | Member |
| 13 | Mr BB Lamsal, Nursing Superintendent | Member |
| 14 | Mr Maneesh Soni, Patient Safety | Pharmacovigilance Associate |